Edward H. Betts, N.A., A.W.S. (1920-2008)

---
Edward H. Betts was a member of the National Academy of Design and the American Watercolor Society, and was a professor emeritus of art at the University of Illinois. He held a BA degree in History of Art from Yale University and an MFA in painting from the University of Illinois. Born in 1920 and brought up in Yonkers, he attended summer sessions at the Art Students League from 1935 to 1942, and as a full-time student there from 1946 to 1948, joining the University of Illinois School of Art and Design in 1949.

Betts has been represented in virtually every important national exhibition, including major surveys of contemporary American painting at the Metropolitan Museum of Art, the Whitney Museum of American Art, the Corcoran Gallery of Art, as well as other national exhibitions at the Art Institute of Chicago, the Brooklyn Museum, Denver Art Museum, San Francisco Art Museum and the Pennsylvania Academy of Fine Arts. His paintings have been included in international exchange exhibitions in Japan, Brazil, England, Mexico, Australia, and Canada.

He has received more than seventy exhibition awards, is a three-time winner of the First Altman Landscape Prize at the National Academy of Design and seven awards at the American Watercolor Society, including two Silver Medals of Honor. His work is represented in sixty public and corporate collections, such as the Fogg Museum of Art, Virginia Museum of Fine Arts, Portland (Me.) Museum of Art, Upjohn Pharmaceutical Company, Continental Grain Company, Prudential Life Insurance Company, and Tupperware International.

He has written Master Class in Watrcolor, Creative Landscape Painting, Creative Seascape Painting and Master Class in Water Media, a revision of the earlier Master Class, all published by Watson Guptill.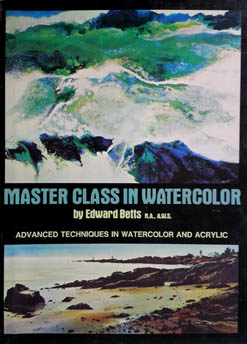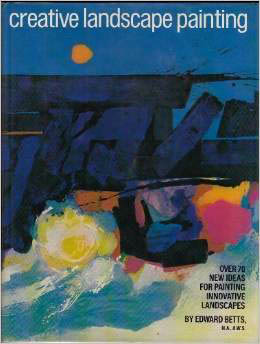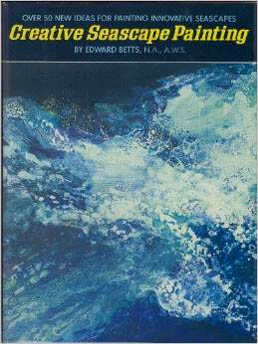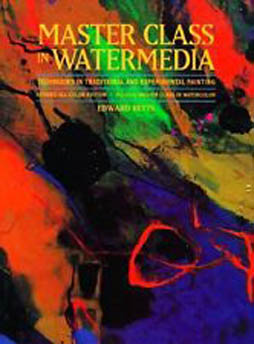 In February 1983 American Artist Magazine featured Betts as one of fourteen "living legends" in American Watercolor. Betts is listed in Who's Who in America and Who's Who in American Art.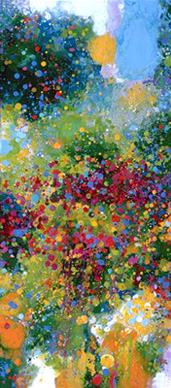 Summertime 40" x 17.5"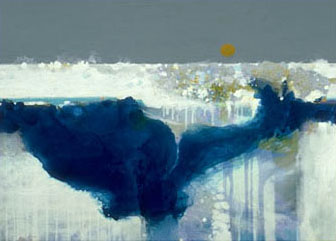 Ice Fall 21" x 29"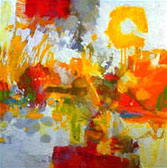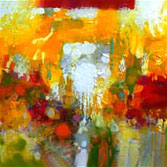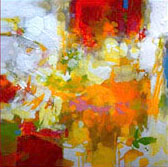 In the Summertime (triptych) three 36" x 36"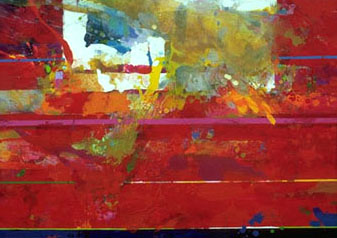 Coastal Horizons 31" x 44"
Public and Corporate Collections
Fogg Museum of Art, Cambridge, Massachusetts

Virginia Museum of Fine Arts, Richmond, Virginia

National Academy of Design, New York City

Butler Institute of American Art, Youngstown, Ohio

New Britain Museum of American Art, New Britain, Connecticut

Indianapolis Art Museum, Indianapolis, Indiana

La Jolla Art Center, La Jolla, California

Portland Museum of Art, Portland, Maine

William A. Farnsworth Library and Museum, Rockland, Maine

Ball State University, Muncie, Indiana

Springfield Art Museum, Springfield, Missouri

Davenport Municipal Art Gallery, Davenport, Iowa

Davis Art Gallery, Stephens College, Missouri

University of Rochester Memorial Art Gallery, Rochester, New York

Ogunquit Museum of American Art, Ogunquit, Maine

Atlanta University, Atlanta, Georgia

California Watercolor Society, Los Angeles, California

Kansas State University, Manhattan, Kansas

Irving Trust Company, New York City

Upjohn Pharmaceutical Company, Kalamazoo, Michigan

Sandoz Pharmaceutical Company, New Jersey

Continental Grain Company, New York City

United Virginia State Planters Bank, Richmond, Virginia

Prudential Life Insurance Company, Newark, New Jersey

Tupperware International, Orlando, Florida

The Southland Corporation, Dallas, Texas

McDonald's Headquarters, Oakbrook, Illinois

First National Bank, Boston, Massachusetts

Transco Energy, Houston, Texas

Central Trust Bank, Jefferson City, Missouri

Casco Bank and Trust Company, Portland, Maine

United States Information Agency, Art in the Embassies Program

Hollister Corporation, Libertyville, Illinois

Angus Chemical Company, Northbrook, Illinois

North American Rockwell, El Segundo, California

Chesapeake and Ohio Railroad, Cleveland, Ohio

Lincoln National Life Insurance, Fort Wayne, Indiana
---